Medium Voltage Substation
The substation is a small scale site specific electrical plant which distributes electricity to the building from the main grid. It transforms voltage  from high to low, or the reverse and performs other important functions.
Our Design Includes
✔Switching
✔Protection
✔Controls equipment
✔Transformers
Low Voltage Distribution A low voltage distribution system consists of a combination of several electrical components to provide the required power to the end user
Our Design Includes
 ✔Grounding
 ✔Main Distribution Boards (MDB)
✔ Secondary Distribution Boards (SDB)
 ✔MDB
 ✔Cables
 ✔Lighting Fixtures
• Sockets
Emergency Power Systems
Emergency power systems provide backup power resources in a crisis or when regular systems fail. They find uses in a wide variety of settings from residential homes to hospitals, scientific laboratories, data centers, telecommunication equipment
Our Design Includes
✔Generators
✔ Sound Proofing
✔Tanks
✔UPS
Interior Lighting
Interior lighting has a significant impact on both the aesthetic and functional elements of living space and the human environment. Lighting sets the tone of a room with an artistic, sculptural presence based on the design and finish of the fixtures you choose.
Our Design Includes
 ✔General ambient lighting
 ✔Lux Calculation
 ✔Task lighting
 ✔Accent lighting
 ✔Chandeliers
 ✔Ceiling mounted fixtures
 ✔Wall mounted fixtures
 ✔Track lighting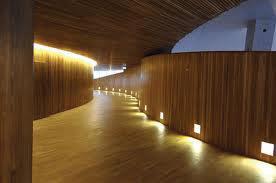 Exterior Lighting
Low voltage outdoor lighting can be used in a landscape to provide safety, security, accent and character. The specific design of alighting system will be influenced by site-specific characteristics such as the landscape, its function, and the homeowner's desires.
Our Design Includes
✔Up lights
✔Down lights
✔Backlights
✔Path lights
✔Specialty lights
Emergency Lighting Systems
Emergency lighting refers to light fixtures whose purpose is to illuminate the exit pathway of a building in an emergency situation when AC electrical power is lost. During such emergencies, normal lighting systems cease to operate and emergency lighting systems turn on.
Our Design Includes
✔Central battery system
✔Maintained lighting fixtures
✔Non maintained lighting fixtures
Drafting Service
✔Preparation of Design Drawings
and Shop Drawing
✔Preparing Lighting Layout
✔Preparing Power Layout
✔Preparing Fire Alarm Layout
✔Detailed Drawing of all Electrical
Detail
✔Preparing Section Drawings,
Transformer Room, Electrical
Room and Generator Room
Detail Drawing